1: Choosing the Right Tool
Alright, let's start with the basics!
Choosing the right tool is crucial when it comes to using PerfectEssayWriter.ai effectively.
Think about what you need help with - are you struggling with creating a thesis statement? Do you need assistance with topic selection or creating an outline? Or, maybe you just want a sample essay to read.
Once you've identified your needs, you can select the appropriate tool from the range of templates available on the platform.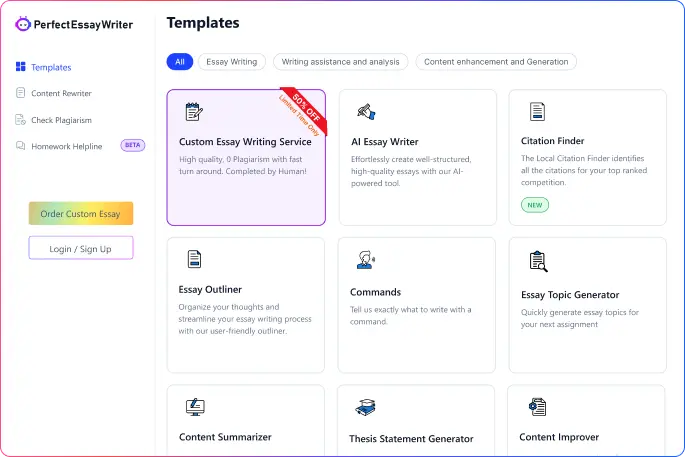 Here's a scenario for you….
Say you need a thesis statement for an argumentative essay. But, instead of using the tool for generating thesis statements, you opt for the essay writer tool to create a complete essay.
This can lead to a variety of issues, like picking random sentences from the introduction as your thesis statement, though they're not actually the thesis statement for that particular essay. Or, your topic could be written as both an argumentative essay and an analytical essay, but the tool generated an analytical essay for you, leading you to pick an analytical thesis statement instead of an argumentative one.
And the list goes on!
So, take the time to figure out what you need help with, and then select the appropriate tool.